We are an agile technology company. Constantly focused on growth and being better
Founded in 2016 by Technologist Anju Grobe and Certified by the Small Business Administration (SBA), SKS Government Solutions, Inc. (SKS), provide quality, reliable, professional solutions, and implementation strategies you can trust.
Experience matters, and when you choose SKS, you are choosing a team that industry leaders rely on for secure services, solutions, and support.
Providing seamless, holistic, and diversified solutions that help businesses escalate their growth and performance is what we do best. SKS is committed to being the answer for all your IT needs, cloud-based growth strategies, and enhanced performance resolutions.
We also serve our clients as a Technology Strategy Advisor. We work in the predictive, agile, and hybrid environment to offer continuous improvement for your deliverables. Whether you need to enhance your flexibility or scale your business, we leverage the leading automation tools to strengthen your business or project.
By incorporating the PMI Project Management Body of Knowledge, Agile and SCRUM methodologies, TOGAF industry standards with the advanced technical solutions including traditional or cloud-based infrastructure, we customize our plans to fulfill our client's obligations.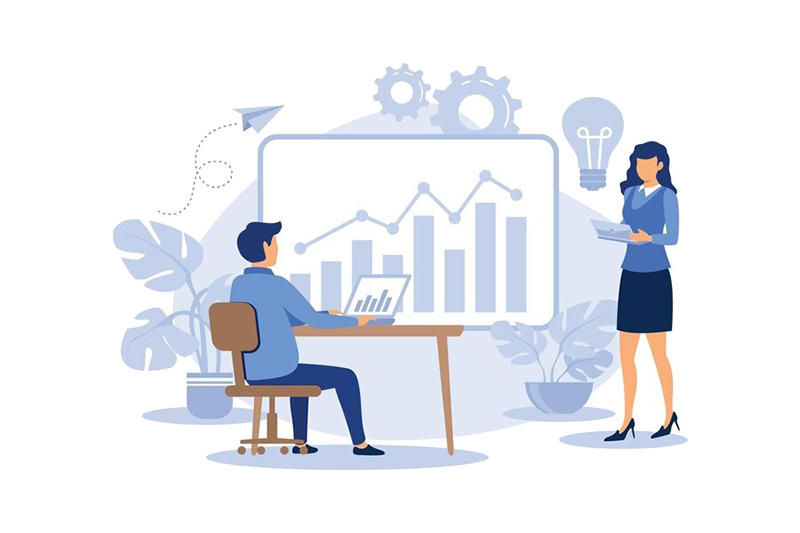 Anju Grobe
CEO
Anju Grobe has over 22 years of experience in software technology and business leadership – including the strategic designing, developing, executing, implementing, and automating IT infrastructures. She founded SKS Government Solutions in 2016 on the principles of trust and integrity to deliver innovative and complete architecture solutions with high client satisfaction to government, corporate, and individual clients.  
Anju is a trusted collaborator to her clients and provides business and technology solutions from a wide array of expertise including Systems Design and Integration, Business Application Development, Software Engineering, Cloud Strategies, Enterprise Architecture, Project Management, Agile transformation, Cloud Infrastructure, Data Analytics, and QuickBase solutions.
At the District of Columbia (DC) Government's Department of Small and Local Business Development (DSLBD), she implemented the Cloud based Enterprise-wide IT Infrastructure for the Small Business Certification, Compliance, Grants Management, and Business Training & Counselling processes.   In distinct roles with other DC Government Agencies – including Office of Chief Technology (OCTO), Department of Energy and Environment (DOEE), Department of Consumer and Regulatory Affairs (DCRA) and Department of Housing and Community Development (DHCD) – Anju has managed to develop, facilitate, and enhance large ,  IT infrastructures  such as  modernization of legacy systems, Agile transformation, and Finance systems.
Anju is a Certified Project Management Professional (PMP), a Certified the Open Group Architecture Framework (TOGAF) Enterprise Architect, and a Certified QuickBase expert . She holds a Master of Science (Physics) from JMI University and a Master's in Business Administration from IGNOU University, New Delhi India. She is an active member of Agile Alliance group, Cloud Technologies, and Quantum Computing communities.